SSL certification

for maximum security for your data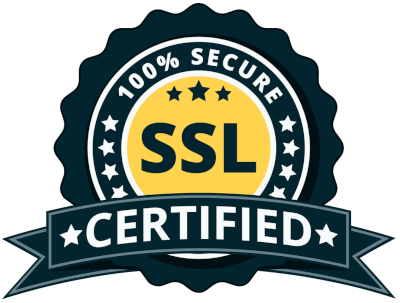 What is an SSL certificate?
An SSL certificate is a code on the web server that protects online communication and guarantees the exchange of encrypted data between your browser, e.g. Internet Explorer, Edge, or Chrome, and the BANK-now website. An SSL certificate ensures that access to our website is only possible with encryption. This means the data exchanged between your browser and our web server is protected against access by third parties.
How does it work?
As soon as you access our website via your browser (e.g. Safari, Chrome, Firefox, Internet Explorer), our SSL certificate will establish an encrypted connection. It can be likened to a seal on an envelope and the process takes just a fraction of a second. The certificate also provides you with information about our organization and it allows you to check at any point that you really are on the BANK-now Ltd. website. It effectively serves as a passport or an ID for our website.
Certificate authority
BANK-now has obtained its SSL certification from the SwissSign certificate authority. SwissSign checks the BANK-now company data in accordance with the industry's highest standards. We successfully completed this verification process and in turn received an SSL certificate issued specifically for us. Further information about the certificate authority is available here:
A certificate offering the highest level of trust and security
Various certification levels are available. The greater the level of trust and security required, the more in depth the process for verifying the identity of the organization, i.e. BANK-now Ltd., is. Since your security and ours are of the utmost importance to us, BANK-now uses the certificate with the highest level of trust and security: SSL Gold EV. You can identify this level in some browsers because BANK-now will appear green in your address bar. Other browsers will show this with a lock symbol in the address bar.